Biafra: I will roll out my next agenda now that my parents' funeral is over, – Nnamdi Kanu.
The fugitive secessionist leader, Mr Nnamdi Kanu, has revealed the next line of actions for his struggle, after his parents have been laid to rest in Imo State.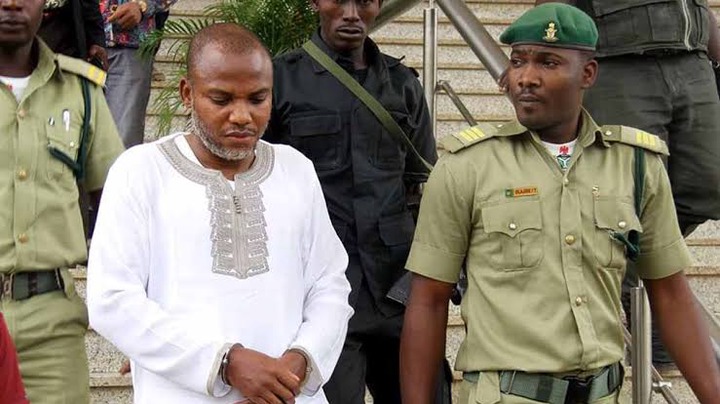 He took to his facebook page on Saturday, to thank his followers, who were present at his late parents burial, calling on them not to relent in their struggle.
Mr. Kanu said, now that his parents are out of the way, he would use all his power to actualize his dream for the struggle he has embarked on.
The Nigerian government and Kanu have been at logger heads, for wanting to create another country from South East, within Nigeria.
Nigerian army invaded his country home, after Mr. Kanu made several threats against the Nigerian State, which he later escaped through land border by disguising as a woman, to evade arrest, and has since been in the abroad.
He was unable to attend his parents burial for the fear of what government can do, since he broke law and jumped bail.
See his post below…