Check Out The Main Slogan That Retired GodFathers In Edo State.
I have always written consistently that our vote counts. Since the election reforms executed by Prof. Jega, you're sure of being declared winner if you win at the polling unit. It takes Ingenuity and excessive strength to change polling unit results at collation.
The chance of it occurring is 1 out of 10. Those who sell to you the fear of your vote not counting are those who have no voters card or have never witnessed the process of collation. What politicians do now is to disenfranchise voters where their opponents have strong support. Changing results isn't easy.
Back to the topic, What played out in Edo State recently is a subtle reminder that power can be from, return to, and remain with the people. Nothing can ever stop a people united in trust and oneness, who are in pursuance of a common good.
The "Edo no be Lagos" slogan sold like agege bread and spread like wildfire. It did trend, and the people powerfully had to powerfully prove that indeed, Edo can't be Lagos.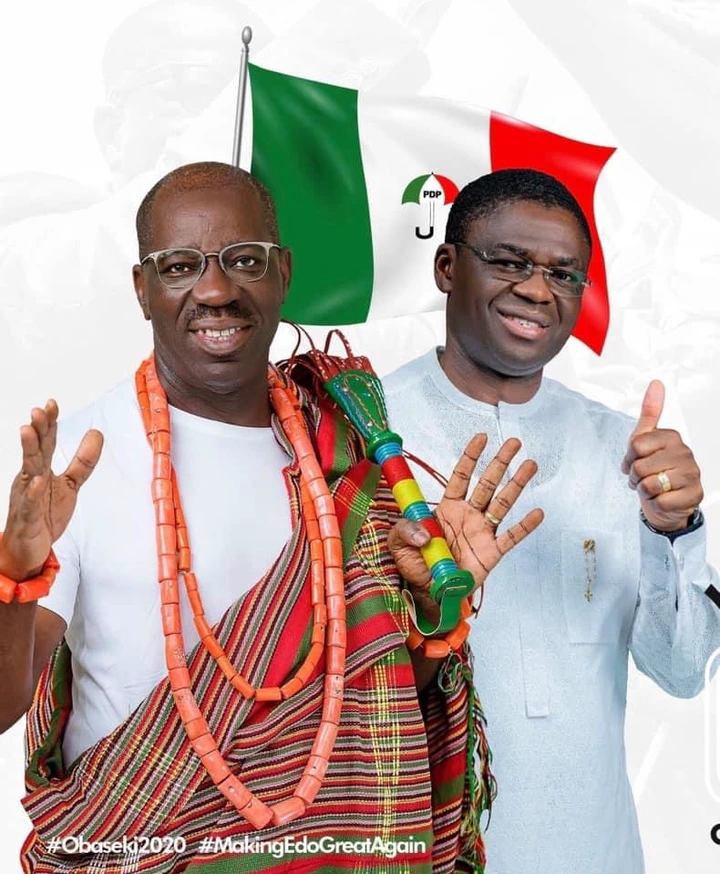 Obaseki and Shaibu
The birthing of Edo no be Lagos that worked wonders in the last Edo State Gubernatorial Elections was in response to a perceived godfatherism take-over that's playing out within the Nigerian political circle. The very tough circle where a Governor would be humiliated out of office, merely because he fails to agree to the bidding of his godfather.
What happened between Ambode and Ahmed Tinubu in Lagos State was to play out and totally replicated between Adams Oshiomhole and Governor Obaseki, but like a united front, the PDP and people of Edo State rose like a wounded lion and fought back.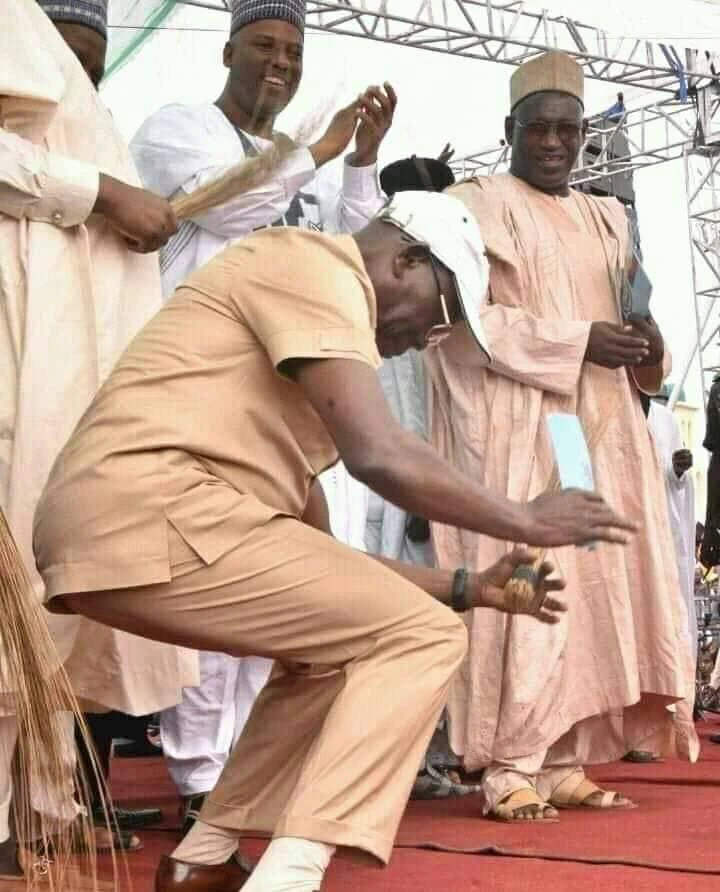 Oshiomhole
Nyesom Wike of Rivers State was the frontman, while the unsung hero, Ifeanyi Okowa of Delta State was the master strategist. They implored all arsenals within their reach and proved that nothing stops a people determined to fight their way through. Oshiomole has now become the biggest loser.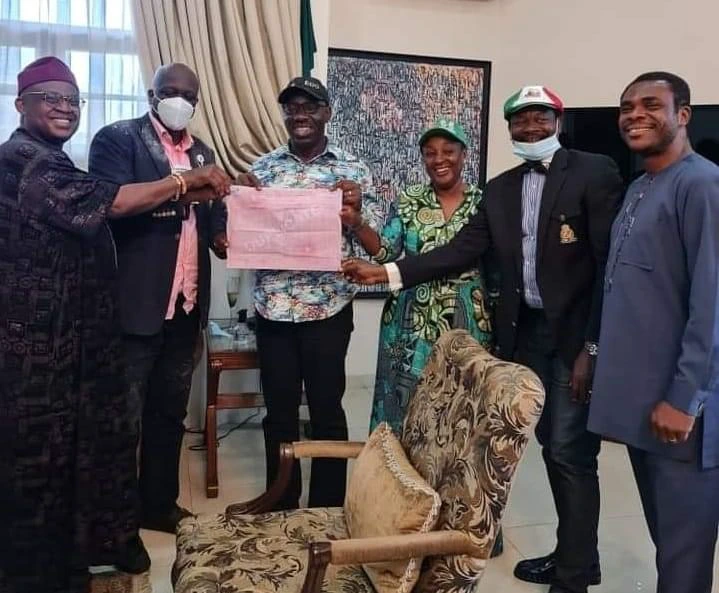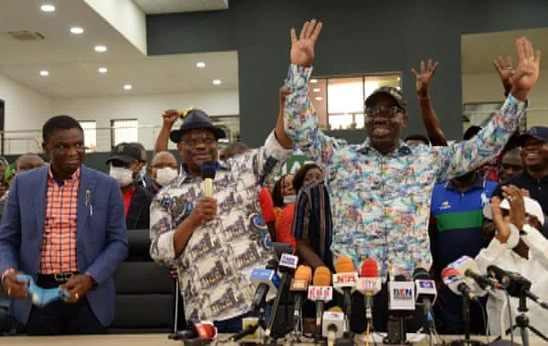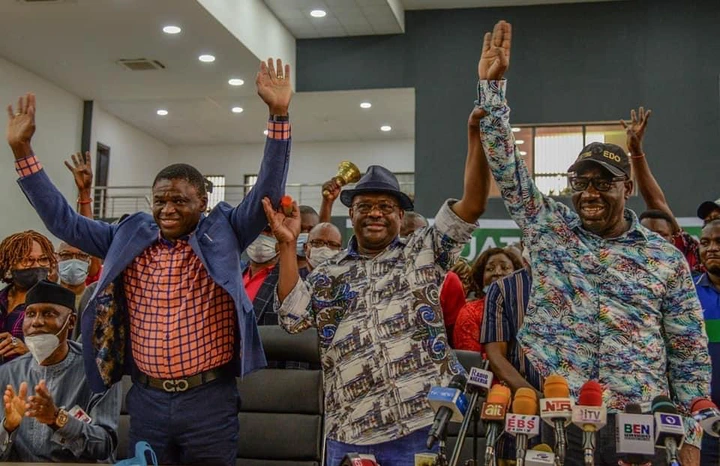 While we applaud the people of Edo State for setting such high standards, we must also agree that a lot of such pushing back needs to be done. It's about time when we rise and have democracy at play again in high and lowly places. Government should be of the people, by the people and for the people.
If the Edo tactic works in Ondo State and Anambra too, then we can dare to expand it to the rest of Nigeria. It doesn't necessarily matter which political party wins, the concern should be centered on – let the best win!
What are your thoughts?