Nigerians Reacts After a Family Returned 390 Million Naira They Found On The Road To Police.
In today's world and how hunger is ravaging the whole world due to the Coronavirus pandemic and lockdown, many people would take the oppositedecision this good family made especially when it involved money.
Yesterday, a news went viral online after a family picked a large sum one million dollars on the road, it's 390 million worth of naira.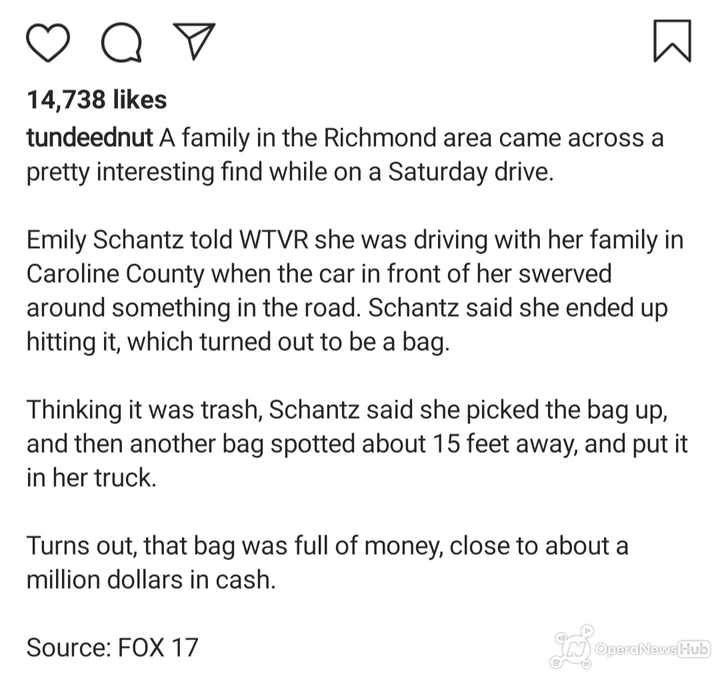 According to news, They saw another bag in the ditch nearby, and they picked it up, too. When they returned home later that night, they were going to throw away the garbage from both containers.
"It appeared to be mail when they did. Then they went on further investigation and it seemed to be cash, "Moser said.
"We went out there and decided that it was, in fact, cash. It was in two bags and the total amount was close to $1 million, "Moser said.
There were smaller ones in the two larger bags, each containing some information as to where the money was to be deposited.
"There were plastic bags inside the envelope, and they were addressed with something that said 'money safe'," said Emily Schantz to CNN's WTVR affiliate.
After the news went viral, Nigerians took to popular Instagram blogger popularly known as Tunde Ednut to express their thoughts on what the family did.
See some of the reactions below.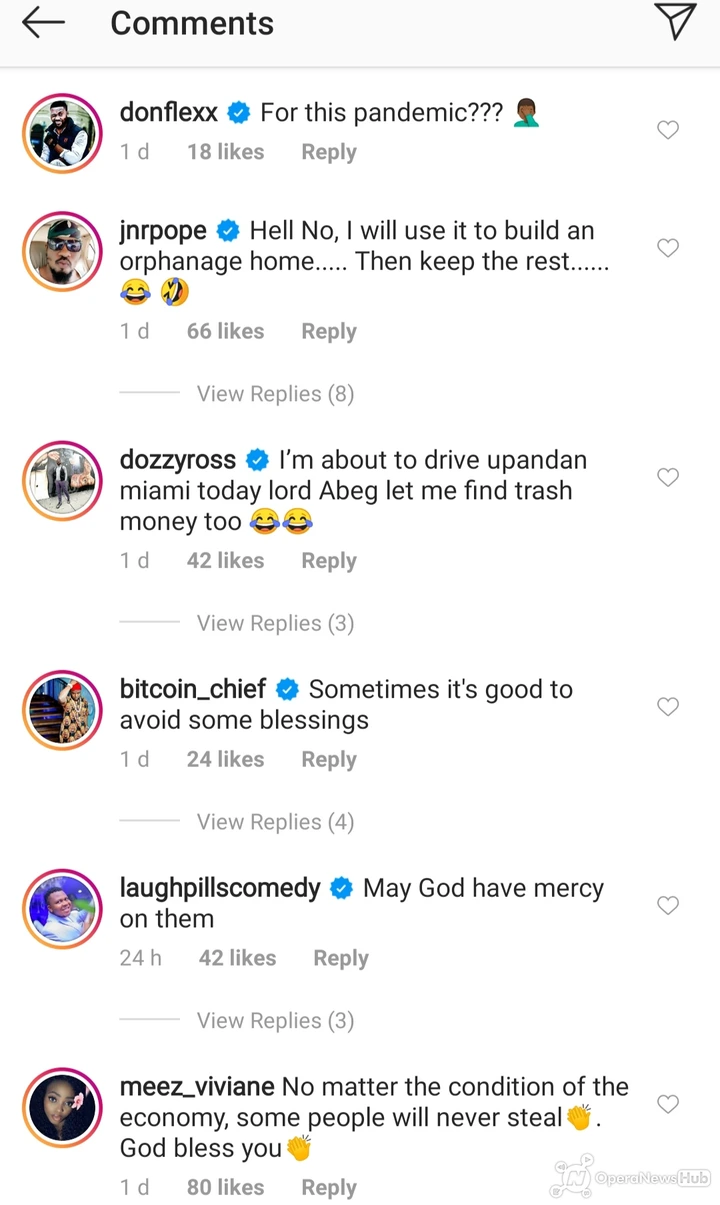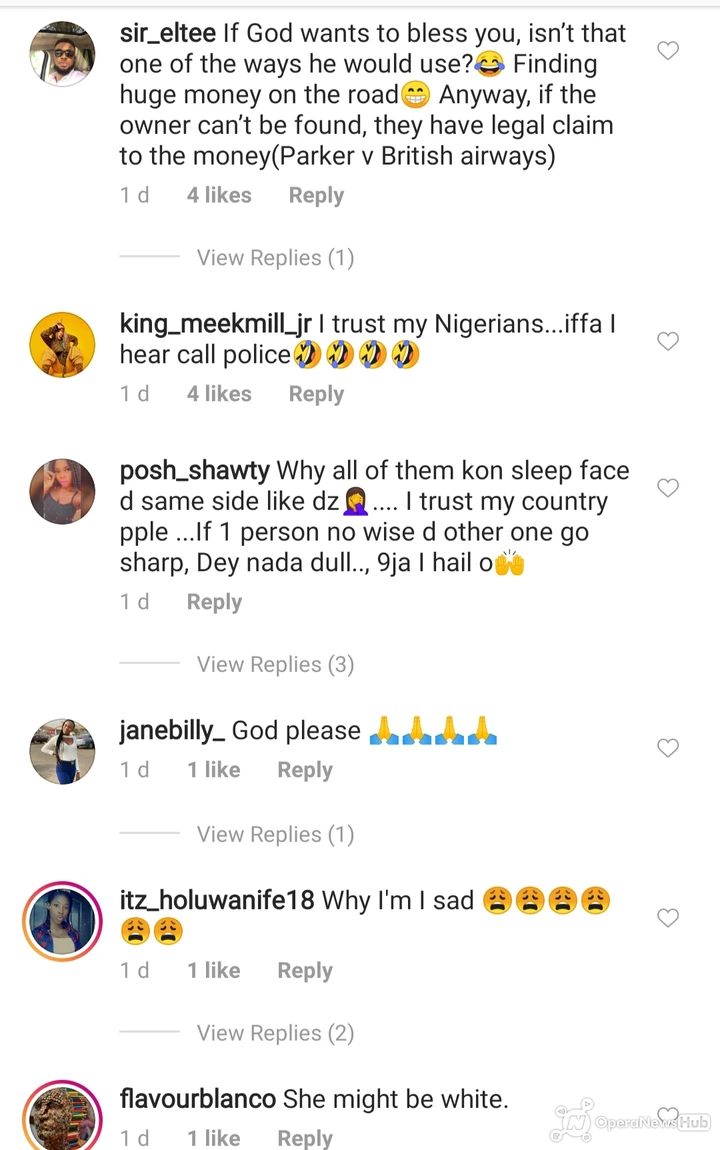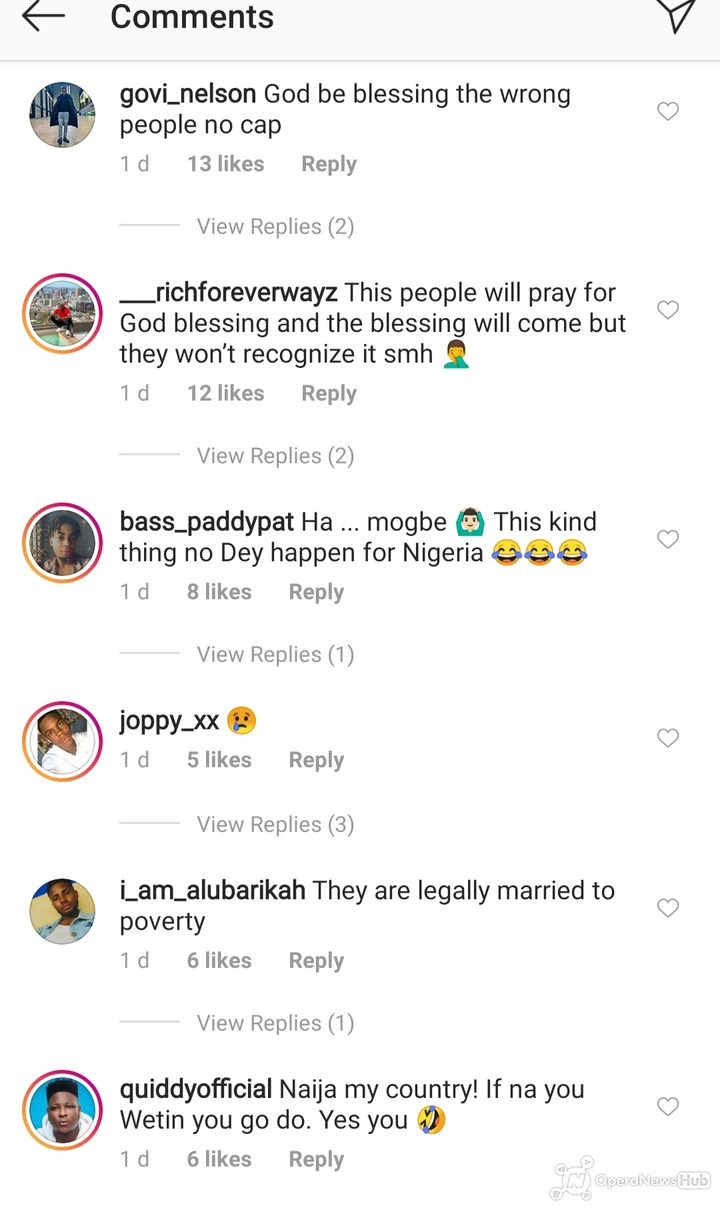 What are your thoughts about this ? Would you return such amount if you pick the same amount to the police. Kindly leave a comment on the comment section below on your thoughts and opinions about this and don't forget to share with friends. Don't forget to follow us by clicking the follow button above on the top right corner of your phone screen to follow us for more entertainment updates and celebrity gists as it breaks.