Welcome to Liverpool: Thiago's move to Liverpool: (jersey No, contract duration & many others)
Latest update on Thiago Alcantara's impending move from Bayern Munich to Liverpool this Liverpool fans welcome Thiago Alcantara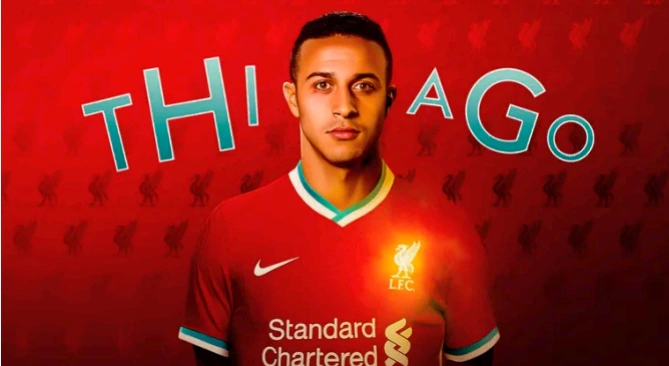 The Reds are on the verge of finalising the signing of one of the best deep lying midfielders of our current dispensation.
The deal for the Spanish midfielder looked like it was not going to pull through as it was reportedly revealed that his transfer was dependent on the movement of Georginio Wijnaldum and with Liverpool's unwillingness to pay the initial £27m requested from them by Bayern.
However the deal is at the closing stage after the Premier League club agreed to pay £20m across Thiago's four-year contract, with a potential for £5m in add-ons depending on the number of games he played and trophies he won.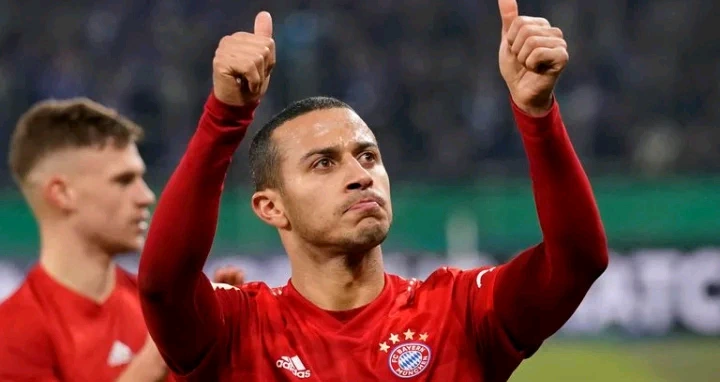 Thiago was very phenomenal for Bayern Munich last season, hoping the German champions to a historic treble as they went on to beat Paris-Saint-Germain in the UEFA Champions League final last season.
With Thiago Alcantara drawing closer to Bayern exit, Bayern boss Hansi Flick paid tribute yesterday to the former Barcelona star.
Hansi Flick said: "Thiago is an exceptional player who spent seven hugely successful years here. "He's a wonderful person and an outstanding professional. It was very emotional today when he said goodbye to us all."
However, Sky has now reported that Thiago is set to leave Germany today as he looks to arrive Merseyside, England on time in order to finalise his switch from Bundesliga to English Premier League with Liverpool.
Also the midfielder will be wearing the No.6 jersey in this new season and would be hoping he brings his qualities from Germany to England, as the English Premier League is more competitive.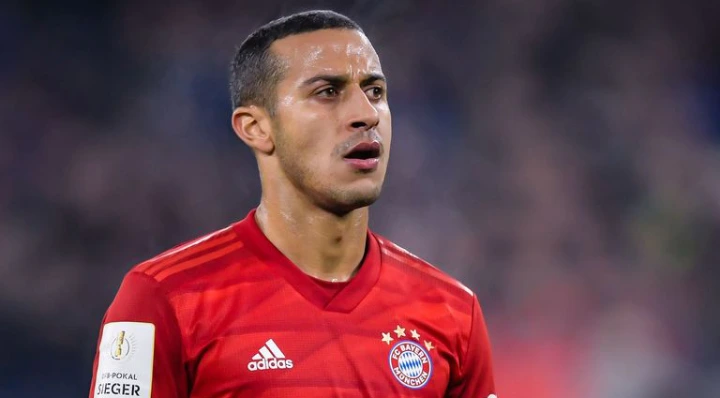 The Spain international started his career at Barcelona and was handed his debut for the Catalan side by Pep Guardiola in 2009 at the age of 18.
After leaving Barcelona for Bayern Munich, Pep Guardiola signed Thiago Alcantara in the year 2013, with the Spaniard hoping on yo spend seven good years with them while also winning a handful of silverware.